Creative Commons Licensed B&W Building Maps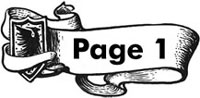 Page 1 | Page 2
This page highlights various RPG maps that have been created by Tim Hartin for use with assorted Role Playing Games. The thumbnails lead to the full size image. Use your browser's back button to return to this page. All images were drawn in Photoshop.
Castle Ruins Level 1
Castle Ruins Level 2
Castle Ruins Level 3
Castle Ruins Dungeon Level
Laughing Giant Inn Level 1
Laughing Giant Inn Level 2
Large Tavern
Small Tavern
Merchant Shop
Classical Temple 1
Classical Temple 2
Classical Temple 3
Temple of the Frog
Temple Sanctuary
Temple Shrine with
Secret Lair
Maze 1
Maze 2
Earth God Shrine Level 1
Earth God Shrine Level 2
Mountain Castle
1 | 2
These maps by Tim Hartin are licensed under a Creative Commons Attribution-Noncommercial-Share Alike 2.5 Canada License. Inquiries about permissions beyond the scope of this license should be made by contacting Tim Hartin.